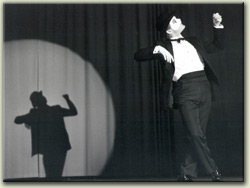 Jeff Wawrzaszek (pronounced War-zak) is one of Michigan's most popular and experienced magicians. Jeff has been entertaining audiences like yours for 50 years. That doesn't mean he's really old...it just means he found his passion and niche in life at a very early age.

Jeff has presented his show in most of the 50 states, as well as overseas, and has received numerous awards from his fellow magicians for excellence in magic.

Jeff currently gives over 400 performances a year for Children's, Family and Corporate events. If you're looking for a high quality magic show that is clean, professional and loaded with fun, Jeff's show may be perfect for you.

Below is a sampling of some of the audiences Jeff has entertained and the places he's been. He'd love to add your group to his ever-growing list of clients and friends throughout the country. You'll have to call him first at:

(734) 99-MAGIC / 996-2442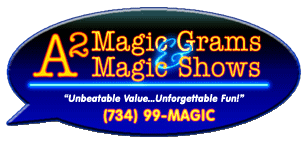 Appearances Include
The Magic Castle, Hollywood, California
Coliseum Theater - 2 Weeks, Johannesburg, South Africa
The Manhattan Savings Bank Annual Christmas Show - 3 Weeks, New York, NY
Philadelphia Daily News "Morning of Magic" and Philadelphia Jaycees "Afternoon of Magic"
Richiardi's Incredible World of Magic and Illusion
75th Anniversary Celebrations for Chevrolet and General Motors
Laguna Beach Arts Festival, Laguna Beach, California
Opening of the Casino International, Lesotho Hilton International, Africa
Auto Shows
17 years and thousands of performances throughout the United States for SATURN, JEEP, CHEVROLET, GMC and CHRYSLER. Additional miscellaneous performances for BUICK, CADILLAC, FORD, GENERAL MOTORS, LINCOLN MERCURY, NISSAN, OLDSMOBILE and PONTIAC.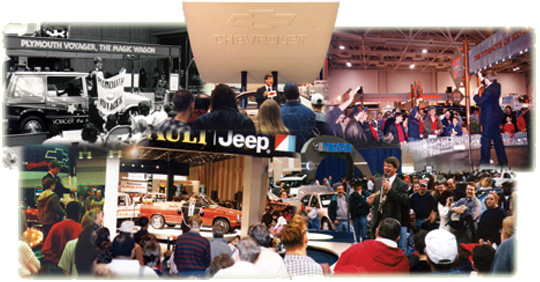 Conventions - As a Featured Performer
International Platform Association, Park Sheraton, Washington, D.C.
Michigan Kiwanis Convention, Grand Hotel, Mackinac Island, Michigan
Society of American Magicians, Waldorf Astoria, New York, NY
International Brotherhood of Magicians, Hyatt Regency, Houston Texas
KIDabra International Conference for Children's and Family Entertainers, Pigeoun Forge, TN
Plus dozens of other National and Regional Magicians' Conferences
Fairs
Iowa State Fair, Des Moines, Iowa
Minnesota State Fair, Minneapolis, Minnesota
Wisconsin State Fair, Milwaukee, Wisconsin
Northwest Montana Fair & Rodeo, Kalispell, Montana
Western Montana Fair, Missoula, Montana
Ravalli County Fair, Hamilton, Montana
Coeur D' Alene Fair, Coeur D' Alene, Idaho
Numerous fairs and festivals around Michigan
Miscellaneous
Performances at most major Golf and Country Clubs throughout Southeast Michigan.
Over 500 performances in Malls and Shopping Centers throughout the United States
and Africa.

Over 4,000 performances in Schools and Libraries throughout the Midwest.
Hundreds of performances for Kiwanis, Rotary, Optimist, Shriners, Jaycees
Goodfellows, Sertoma and various Scouting Organizations.
Featured Performances for These Fine Companies and Organizations
AAA Michigan
AC Sparkplugs
AT&T
Adistra Corp.
Agency Rent A Car
Alexander Hamilton Life
Allied Signal
American Cancer Society
American Harley Davidson
American Income & Life Ins
American Motors Corp.
American Speedy Printing Co.
Ameritech Pages Plus
Amoco
Anheuser-Busch, Budweiser
Ann Arbor Commerce Bank
Ann Arbor Federal Savings
Ann Arbor News
Ann Arbor Police Department
Applied Dynamics International
Avon
Bank 1
Bank of Commerce
Bennigan's Taverns
Blue Cross Blue Shield
Borman Foods - Farmer Jack's
Bristol Meyers - Squibb
Browning Ferris Industries
The Budd Co.
Budget Rent A Car
Buffalo Wild Wings
Buick
Burroughs
Busch's Markets
Cadillac
Chelsea Milling Co. Jiffy Mixes
Chevrolet
Children's Palace
Chrysler Corporation
Compuware
Comshare
Continental Cablevision
Coopers- Lybrand
Country Fresh
Detroit Athletic Club
Detroit Edison
Detroit Executives Association
Detroit Industrial Clinics
Detroit News & Free Press
Detroit Osteopathic Hospital
Detroit Red Wings
Detroit Rotary Club
Detroit Symphony Orchestra
Detroit Tigers
Diversey
Domino's Pizza
E.F. MacDonald, Travel
Eaton Corporation
EDS
Emhart Corporation
Engelhard Corporation
Entech

Equities Management
Ex-Cello Corporation
FANUC Robotics
First Michigan Bank
First of America Bank
Ford Motor Company
Ford Motor Land Dev.
Formtech
Fuller Scale
Gail and Rice Productions
GM, Willow Run Assembly
GMC
GTE Valenite
General Motors
Genstar Corporation
Geometric Results, Inc.
GMAC
Guarantee Federal Savings
Guardian Alarm of Michigan
Guardian industries
Hammons Products, Inc.
Hardee's
Haworth Corporation
Helm Inc.
Holley Carburetor
Hoover Universal
Horizon Health Systems
Hudson's
Huntington Bank
Hytek Systems
ICI Polyurethanes
IDS
International Tools Ltd.
Internet 2
J.C. Penney
Kawasaki
Kroger's
L&L/Jiroch
LK Tool
Lear Seating
Leaseway Transportation
Lincoln Mercury
Little Caesar's Pizza
Lord & Taylor
M&M/Mars
Macy's
Manhattan Savings Bank
Marathon Oil Co.
Marsh Supermarkets
Masco
Mass Mutual
McDonalds
McKinley Properties
Meijer
Melody Farms
Merillat
Mich.Beauty School Assoc.
Michigan Bell
Mich.Society of Engineers
Micromatic Textron
Mott Children's Hospital

Mt. Carmel Mercy Hospital
N&D Supermarkets, Canada
National Bank of Wyandotte
Nat'l Bus. Woman's Assoc.
Nissan
Northern Telecom
Northwestern Electric, Ohio
NW Penn Heavy Const.
Nucraft
Ohio Brass Co.
Old Kent Bank
Oldsmobile
Pactel Teletrac
Patrick Oldsmobile
Photon Sources, Inc.
Pfizer
Pilkington Libby Owen Ford
Plante-Moran
Pontiac Motor Division
Providence Hospital
Radisson on the Lake
R & B Manufacturing
Ralph Shrader, Inc.
Ramco-Gershenson, Inc.
Ryobi Die Casting USA
Saks Fifth Avenue
Sarns/3M
Saturn
Schoolcraft College
Sennett Steel Corporation
Shell Oil Co.
Spartan Stores
Stamp Tech
Tactical Truck Corp.
Terry Barr Sales
Robotics Thunderline
Thyssen Steel Corp.
Timken Co.
TRW
U.S. Manufacturing
Unified Industries Inc.
Unisys Finance
United Foundation
University Microfilms
University of Michigan
Upjohn
Valeo Clutches
Versa-Tech
Von Maur
W.S. Lantz Corp.
Walbridge/Aldinger Constr.
WAMX Radio, Ann Arbor
WJBK TV, Detroit
WCAR Radio, Detroit
White Castle Systems
Wickes Manufacturing
Willy Wonka Candy Co.
Wolverine World Wide Inc.
Xerox
Xycom
Zehnder's Restaurants, Inc

Plus hundreds of other companies and organizations
Media - Newspaper, Radio, Television and Magazines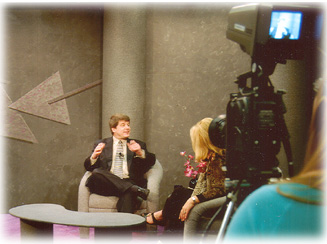 Featured in two Associated Press Stories (with photos) plus numerous newspapers throughout the
United States.

Christopher Close-up - A nationally syndicated program aired on two separate occasions. Over 150 stations.

On the cover of national magic magazines: Tops Magazine, The Linking Ring, The Magician and Center Stage.
6 page feature article in MAGIC Magazine - the world's largest journal for magicians.

Featured appearances on:
KCOP, Los Angeles, CA
WXYZ, Detroit, MI
WDIV, Detroit, MI
WKAT, Miami, FL

WTOL, Toledo, OH
KABC, Los Angeles, CA
WWJ, Detroit, MI
WGN, Chicago, IL
WSPD, Toledo, OH
WGOW, Chatanooga, TN
CKLW, Windsor, Canada

Awards and Honors
Recipient of the Jack Gwynne Award for Excellence in Magic,
..Abbott Magic Get-Together, Colon, MI

First Place in Magic Competitions:
..Society of American Magicians Convention, St. Louis, MO
..International Brotherhood of Magicians Convention, New Orleans, LA
..Magi-Fest, Columbus, OH
..Indiana Magic Day, Muncie, IN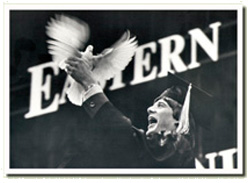 Education
BFA, Eastern Michigan University, Cum Laude
(734) 99-MAGIC / 996-2442
Go to "Contact" Page

Home | Services & Prices | About A2 Magic | Kids Birthdays | Libraries & Schools | Cub Scout Banquets | A2 Magic Workshop | Reviews | Contact | FAQ | Party Tips | Free Magic Tricks

© Copyright 2019 - A2 Magic